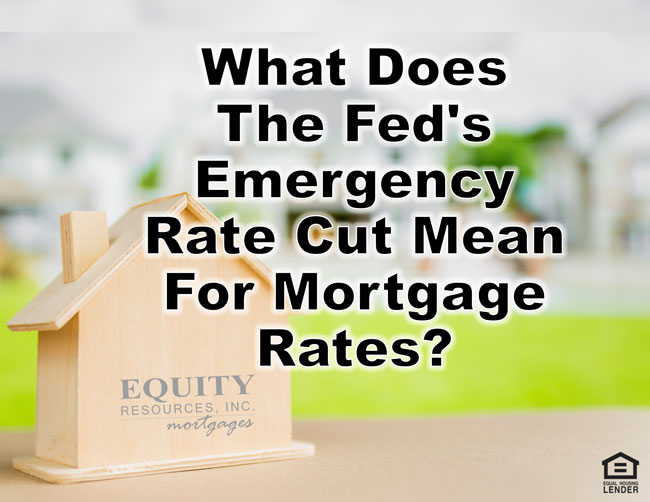 Many of our amazing customers have reached out to ask about how the recent Federal Funds Rate Cut, or "Fed Rate Cut," could affect their Mortgage Rates. The short answer is, "not a lot." But why?
What did I miss?
If you were unaware, the Federal Reserve Bank cut their rates, Sunday March 15th, 2020, in response to the risk that the COVID-19 outbreak could pose to the national economy. The thought is, cutting the rate will help stimulate the economy during uncertain times. But what does that mean? Cutting the rate encourages borrowing and investing. Such as refinancing your mortgage or buying a new home. More money invested into the economy means healthy economic expansion. When the rates are too high it diminishes the purchasing power of the consumer, thereby weakening the sustainability of economic growth. Simply put, people are more likely to buy when their dollar goes further.
So, why doesn't the Fed Rate Drop Change My Rate?
Mortgage rates are based on long-term bond rates. Lenders need to protect themselves and their investments. Due to their long-term repayments, mortgages carry a higher risk than most bonds, so that must be taken into consideration when lending. This is also the reason the rate for a 10-year mortgage would be lower than the rate for a 30-year mortgage.
What CAN change my rate?
The Fed Rate is part of what influences mortgage rates, so it's still a great time to revisit your mortgage and make sure you have the best rate available. Other factors that play into your personal interest rate would be your credit, the type of loan, the term of the loan (10, 20 or 30 year) and, if you're purchasing, the down payment amount.
Good to remember:
Your interest rate won't be what the Fed Rate is, but the rates are at historic lows, meaning many consumers are in the position to lower their rate. This could save you money every month as well as in the long run. It's never a bad idea to reach out to your trusted Mortgage Specialist to find out how much you could save with a refinance or find out how much more home you could purchase for your dollar!
If you have questions or comments, please contact us at 1-800-270-7082.
Equity Resources, Inc. is an Equal Housing Lender. NMLS 1579. Corporate Office 25 S Park Place, Newark OH 43055. For more information, visit www.callequity.com.