Down Payment Assistance & Bond Agency Programs

Ohio Housing Finance (OHFA)
Ready to open the door to a home of your own? The Ohio Housing Finance Agency's (OHFA) homeownership products can help. Thousands of low- and moderate-income Ohioans have purchased homes of their own thanks to OHFA. The competitive interest rates and mortgage options on our 30-year, fixed-rate mortgage loans make it affordable for qualifying buyers to realize the dream of homeownership. Whether you are a first-time homebuyer or looking to purchase your next home, OHFA can help.
OHFA offers several affordable loan options to help you achieve your dream of homeownership. OHFA offers 30-year, fixed rate FHA, VA, USDA-RD and conventional mortgage loans designed especially for homebuyers with low- and moderate-incomes with generous income and purchase price limits.

Pennsylvania Housing Finance Agency (PHFA)
PHFA offers homebuyers the opportunity to receive free homebuyer counseling and education through one of its approved counseling agencies. PHFA requires borrowers with a FICO credit score lower than 680 to complete a course in-person prior to closing on their loan. We strongly encourage you to seek the assistance of a counselor before you sign a sales agreement, especially if you are a first-time buyer. The counselor will be able to determine if you are ready for a home loan, and if so, how much of a home you can afford. If you're not ready, they can help you develop a plan.
PHFA does not handle the mortgage application process. Equity Resources, Inc. is part of a network of lenders throughout the state who will process and close your loan. PHFA will then buy the loan immediately following the loan closing (also referred to as Settlement). You would be making your mortgage payment directly to PHFA for the life of your loan. 

Connecticut Housing Finance Authority (CHFA)
Connecticut Housing Finance Authority is a self-funded, quasi-public organization. Its mission is to alleviate the shortage of housing for low- to moderate-income families and persons in this state and, when appropriate, to promote or maintain the economic development of this state through employer-assisted housing efforts.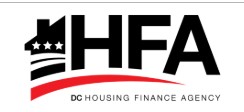 DC Housing Finance Agency (DCHFA)

Michigan State Housing Development Authority (MSHDA)

Florida Housing Finance Corporation (FHFC)

South Carolina Housing Financing (SCHF)
New Hampshire Housing (NHH)

North Carolina Housing Finance Agency (NCHFA)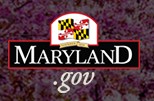 Maryland Mortgage Program
---
Call us today at 1-800-270-7082 or apply to learn about bond program options available in your area and if you qualify!